Discover The Haunting Tones Of The "Other" Minor Scale – The Harmonic Minor…
There are certain minor sounds that sound, "different," and difficult to describe. They have a haunting quality to them and work only in minor songs like, "Still Got The Blues," or many Santana songs like, "Smooth." It's easier to hear these sounds than to describe them…
The Harmonic Minor Scale is a complete video course with video, play-along and jam tracks, and a complete manual with TABs for everything.
I'll walk you through every fingering of the scale that I ever use…
I'll walk you through how to use the scale and when to use it for the most effectiveness…
You'll get 3 complete solos with dozens of phrases or licks that you can steal and use in your own playing right away.
The Harmonic Minor Scale fits hand-in-glove with the Modes to round out your understanding of music in general… with this course no stone is left unturned.
So Here's What To Do Next
The Harmonic Minor Scale is approximately 2 hours of video content, jam tracks and play along tracks, and the complete manual (everything is tabbed out, I don't leave anything out!)
The cost of The Harmonic Minor Scale is $49 for the standard digital delivery (you'll access the course via your secure member area any time you want, within seconds of completing your order.)
And if you're more of a "thump on the doorstep" kind of person (I totally get that… I'm the same way) then I've got DVD delivery options as well, but you still get the instant access digital edition no matter what you decide.
In case you're wondering, there is no catch. There is not some hidden monthly program or anything like that. You don't have to do any kind of trial or autoship this that or the other…
You can choose to break up your order into 3 payments in the shopping cart and I don't even charge extra for that (I can only do that on credit card orders, not with Paypal, I'm sorry.)
Why Act Today?
Well, the reality is that The Harmonic Minor Scale is a little off the beaten path… and if it's a sound you want to explore and learn about, this is a great way to do it on the cheap.
1 lesson with me would run you $100 or more, and we'd never get through 3 solos in that amount of time. If you tried to learn this stuff privately you could easily spend $500+ doing it.
Waiting is only putting off the inevitable.
Oh, The "Other" Most Important Thing…
In case you haven't yet spent any time on the Blues Guitar Unleashed Member Forum, I just want to take a moment and try to explain to you just how incredible a community it is.
We have thousands of enthusiastic guitar players from around the globe posting recordings, asking questions, talking about gear, and even setting up jam sessions and get togethers from corners far and wide.
It is absolutely the best online guitar forum anywhere… and that's why I hang out there so often.
You WILL NOT be abandoned and if you have questions about any course your purchase from me, that is where you can get the answers (usually with a side of encouragement and humor 🙂
Most of the members there will tell you that the value of their membership to that forum far exceeds any amount they've paid for any courses. And you'll have complete access right away as soon as your order is complete.
My "No Questions Asked" 90 Day Promise…
As with all of my courses, try it out for yourself and see if it isn't everything I've promised it to be…
If, for ANY reason, you don't love it within 90 days from today, just let one of my friendly helpdesk operators know and we'll refund your purchase 100% …
And you don't even have to send it back.
How's that for a fair deal?
To get your copy of Harmonic Minor Scale just click the yellow "Add To Cart" button below with your preferred delivery method. Within moments of your order being complete you will receive access instructions to the Member Portal via email. So you can be playing the blues in just a few minutes from right now!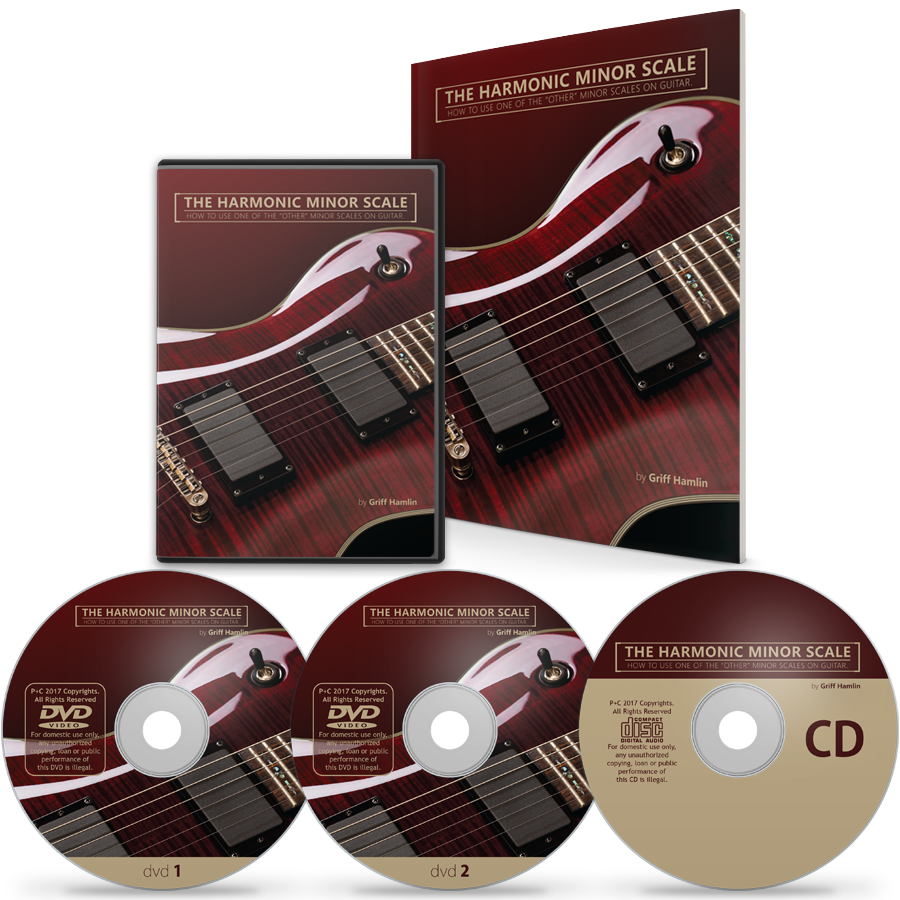 This is a one time payment, NOT a subscription. 3 Payment option may be available at checkout.
PS – If, for some reason, you just skimmed down to the bottom to see "the bottom line," here it is…
You can get my course, The Harmonic Minor Scale, for just $49, less than 1/10th of what it would cost you to learn this stuff from me privately.
You can get it in instant access digital edition, or you can also have the hardcopy shipped to you.
Plus, as always, you get my 90 day "no questions asked" guarantee, and you don't even have to send it back.